Station 9 ¾ promises a weekend of magical fantasy and fun Oct. 22-23 at Great Overland Station. The festival runs 10 a.m. to 6 p.m. both days. Patrons are encouraged to imagine a renaissance fair and carnival combined with costumed characters including wizards and fairies, games with prizes, vendors and even a Butterbeer Tavern. Butterbeer is a 1580s non-alcoholic butterscotch cream soda.
Activity tickets enable patrons to participate in contests in which they can win prizes. Games include wand choosing, splendid teapot racing, Kroll's Rock Em Sock Em Wizard Duels, wizard chess, Spectral Hand Laser Tag, Magic Missiles and more. Activities that do not require tickets include a dragon egg hunt, music, magic show, STEAM activities and more.
Seating is limited for a Tea Party with tea, biscuits and games. There is also limited seating for a Fairy Academy in which participants will learn to make pixie dust.
For vendors, patrons can have their photo taken with Kitara the Owl, see creepy dolls from Dark Rhodes Custom Creations, see Steampunk Jewelry with Rock Candy, and peruse stuffies, squashmallows, crocheted creatures and more. There will also be face painting.
Tickets may be purchased at https://bit.ly/station934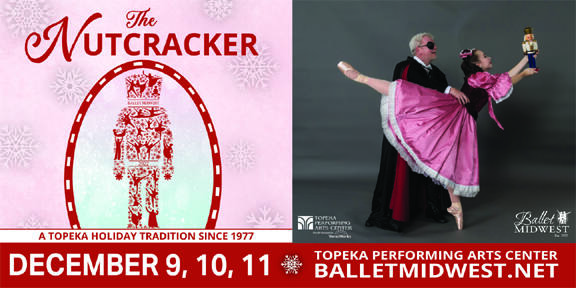 –Lee Hartman | Metro Voice

Go here to visit the Topeka Metro Voice Facebook page for local event notices, breaking news and local announcements. To help us spread the word, and to continue seeing our posts on your Facebook feed, "Like" the page and then like or share a story now and then, so that they will keep showing up in your feed.



Can You Help?

As you read our articles and notices of events, don't forget the advertising that the Topeka Metro Voice relies on for survival. For 16 years, Topeka Metro Voice has been a leader in community and faith-based news. We have historically relied on advertising to fund the mission of our publication and sharing the Good News, as well as supporting local small businesses and community events.

We are now seeking partners who want to support our publication and our mission of faith-based journalism and supporting the community and local small businesses.

Do you like what you read here? Help us continue our mission by supporting the Topeka Metro Voice in print and online for as little as $5. Every contribution counts, big or small. We sincerely thank you for your continued support and encouragement in these critical times.