Topeka Rescue Mission is opening a new outdoor memorial park on October 21st, 2022 at 10:30am. The Park will be dedicated in honor of two former staff members, Mike Shinkle & Steve Stutzman. The Shinkle/Stutzman Memorial Park will be an outdoor eating area for those experiencing homelessness.
Mike Shinkle was a dedicated TRM staff member, loving father, and friend to the Topeka Community. Mike served as the head of food service for over 20 years and loved to love on those around him. Mike went home to be with Jesus in November 2020 after fighting the Covid virus. Steve Stutzman was a very close friend of Mike's and a dedicated TRM staff member as well. Steve served in various roles at TRM over the years, but most recently served as the Director of Facilities and Maintenance. The work on the park was started by Steve, but in July 2021, Steve was diagnosed with pancreatic cancer. In May 2022 Steve went home to be with Jesus after battling long and hard. Both men loved to help those in need and loved serving the community.

The purpose of the Shinkle/Stutzman Memorial Park is to allow unsheltered neighbors in the community to have a place to sit and eat.  TRM partnered with local NOTO artists to make the space welcoming and cheerful. The covered spaces in the park were hand-painted by local artist, Sarah Meyer. PTR Sponseller designed and created special metal artwork with Mike and Steve in mind.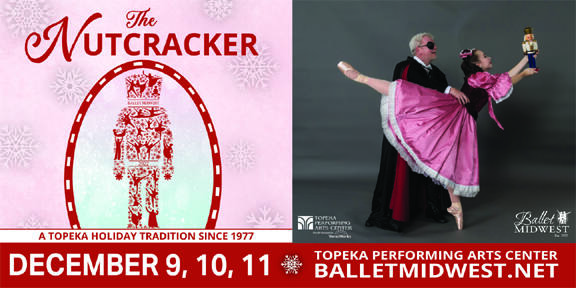 –Lee Hartman | Metro Voice

Go here to visit the Topeka Metro Voice Facebook page for local event notices, breaking news and local announcements. To help us spread the word, and to continue seeing our posts on your Facebook feed, "Like" the page and then like or share a story now and then, so that they will keep showing up in your feed.




Can You Help?

As you read our articles and notices of events, don't forget the advertising that the Topeka Metro Voice relies on for survival. For 16 years, Topeka Metro Voice has been a leader in community and faith-based news. We have historically relied on advertising to fund the mission of our publication and sharing the Good News, as well as supporting local small businesses and community events.

We are now seeking partners who want to support our publication and our mission of faith-based journalism and supporting the community and local small businesses.

Do you like what you read here? Help us continue our mission by supporting the Topeka Metro Voice in print and online for as little as $5. Every contribution counts, big or small. We sincerely thank you for your continued support and encouragement in these critical times.