Big Boy No. 4014, the famed Union Pacific steam locomotive built in the 1940s, will appear for public viewing on Wednesday in Kansas City at Union Station, then depart at 8:00 a.m. Thursday, for several Kansas stops.
Big Boy will arrive at 402 N. 2nd Street in Lawrence on September 2 at 10:15 a.m., staying until 10:35 a.m.
The massive engine then will make a return visit to Great Overland Station in Topeka from 11:45 a.m.-12:30 p.m., before moving on to Manhattan at 2:30 p.m., Abilene at 4:30 p.m. and Salina at 6:00 p.m.
On Friday, the Big Boy Tour will continue in Ellsworth, Wilson, Russell and Hays. After a few more western Kansas stops on Saturday, it moves on to several Colorado stops before concluding in Wyoming.
Big Boy 4014 was built with a 4-8-8-4 wheel design so it could not only conquer the Wasatch Mountains' stiff grades but do so at a high rate of speed. Big Boy 4014 is the only engine of its type still in operation.
"The Big Boy 2021 Tour" serves to celebrate railroad heritage and the communities Union Pacific serves. This is the first tour since the locomotive was restored for 2019's "Great Race" tours celebrating the 150th anniversary of the transcontinental railroad's completion. The multi-year restoration took place at Union Pacific's steam shop in Cheyenne, Wyoming, following a retirement that spanned six decades.
"Weighing in at 1.2 million pounds, the Big Boy makes a big impression in communities it visits, reminding us of bygone days and the important role the railroad continues to play in our global economy," said Scott Moore, senior vice president – Corporate Relations and chief administrative officer. "This summer, we are proud to announce that the Big Boy will be back to tour through 10 of the states and hundreds of the communities which Union Pacific serves."
Safety protocols are recommended for viewers. The average train overhangs the track by at least three feet on both sides, so maintaining an adequate distance is vital for safety. Hearing protection is also recommended, especially for small, sensitive ears.
For more information on Big Boy and the 2021 tour, go here.
–Lee Hartman | Metro Voice News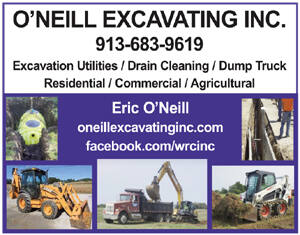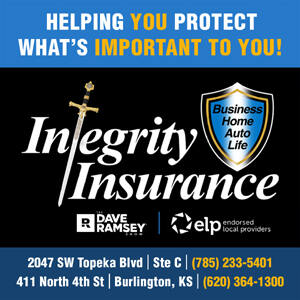 Go here to visit the Topeka Metro Voice Facebook page for local event notices, breaking news and local announcements. To help us spread the word, and to continue seeing our posts on your Facebook feed, "Like" the page and then like or share a post now and then, so that they will keep showing up in your feed.
Can You Help?
With events being postponed, and businesses & churches reducing services, the advertising that the Topeka Metro Voice relies on for support is drying up. For 15 years, Topeka Metro Voice has been a leader in community and faith-based news. We have historically relied on advertising to fund the mission of our publication and sharing the Good News, as well as supporting local small businesses and community events. We are now seeking partners who want to support our publication and our mission of faith-based journalism and supporting the community and local small businesses.
Do you like what you read here? Help us continue our mission by supporting the Topeka Metro Voice in print and online for as little as $5. Every contribution counts, big or small. We sincerely thank you for your continued support and encouragement in these critical times.