November is just around the corner, and Christmas music can't be far behind. At least 10 Christian artists have released new albums.
Zach Williams  is putting his own spin on Christmas classics such as "Mary, Did You Know?" and "Christmas Time Is Here." The album, "I Don't Want Christmas to End," was recorded at Fame studio in Muscle Shoals, Ala. "We knew we wanted it to have a rock 'n' roll edge, a southern rock feel," he said. "That's when we got the idea to go down to Muscle Shoals."
Voctave, an acapella group based in Florida, is best known for including several performers from the Voices of Liberty ensemble singing at the American Adventure pavilion in Walt Disney World's EPCOT. The 11-member group also frequently covers contemporary Christian music and often partners with Christian singers. The album "Spirit of the Season" features Avalon's Jody McBrayer and southern gospel singer Mark Lowry.
Life Church Worship, the praise team at Life Church in Edmond, Okla., has released a Christmas worship album. "Gloria" contains 10 songs that proclaim the same truth: Jesus, the Son of God, deserves all our praise. He is our truth. He is our hope. And we'll give Him all the glory and honor forever. It's available for free download, too, including for use in your church service. The church says "Gloria" is designed to connect Christmas carols with the worship that you experience on the weekend all year long.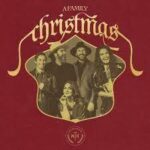 We the Kingdom. The album's title, "A Family Christmas," is appropriate, given the band comprises songwriter Ed Cash, his kids Franni Mae and Martin Cash, his brother Scott, and family friend Andrew Bergthold.
Jason Crabb, a two-time Grammy winner, has released a new three-track Christmas EP produced by the late Tim Akers, known for his work with CeCe Winans and Reba McEntire. The three songs are a teaser for a full Christmas album coming out in 2022.
Cade Thompson, known for the radio hit "Provider," has released his first Christmas EP. "My Christmas EP brings me so much joy as I have been able to put my personality into each single," he said. "There has been so much life and excitement surrounding this project, from the moment we began. The arrangements for these songs bring a fun, fresh and new spin, but keep the traditional heartbeats of two well-known Christmas songs."
Sarah Reeves is debuting her latest Christmas album. Ahead of the "More the Merrier" album release, Reeves released the single "Go Tell It on the Mountain," a song she said she chose for the record because it chronicles the true meaning of the holiday season.
Jordan Feliz, a Christian recording artist known for his folksy, soulful sound, has released a new Christmas EP with two songs — the original, "Joy to Our World" and a cover of "Feliz Navidad."
Brian Courtney Wilson's new holiday record, "At Christmas," includes four covers of famous Christmas songs. "I know you have a lot on your plate, but it is really right around the corner," Wilson wrote of the new songs and the coming holiday season. "Might as well get a jump on your playlist.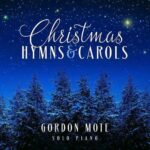 Gordon Mote joined singer-songwriter Lee Greenwood's band right after he graduated college. He went on to tour with Trisha Yearwood, the Gaither Vocal Band and Porter Wagoner, among others. Mote's latest album, "Christmas Hymns & Carols: Solo Piano," features instrumental renditions of holiday favorites.
–Anita Widaman | Metro Voice