It's a New Year and a new mindset. Each new year brings us all to take a look at the past year and reflect on all we did right and what could improve.
After taking a glance at what could be done better, many of us set New Years resolutions into place. Although I'm not against resolutions, I prefer to speak to my new year. The Bible says to speak those things that are not as though they are. In the book of Isaiah chapter 43, he speaks of forgetting the things of old. In the very next verse It speaks of God doing a new thing; even as far as making a way in the wilderness and rivers in the desert.
This year, I pray God does exactly that for all of my readers. This will new your best year yet! In Jesus name!
READ CEDRIC'S DECEMBER MUSIC COLUMN
New January releases
Meredith Andrews – Faith and Wonder (Live) (Single) – Word Record
Switchfoot – Native Tongue – Fantasy Records
Various – WOW Gospel 2019 – RCA Inspiration – Provident
Peabod – Left Out (feat. Chad Mattson) (Single) – Centricity Music
Stephen Miller – Behold – Integrity Music
Bethel Music – Victory – Bethel
Steven Malcolm – The Second City – Word Records – New Day
Casey J – The Gathering (Live) – Independent
People of the Earth – Victory EP – Capitol Label Group – Capitol
Crowder – I Know A Ghost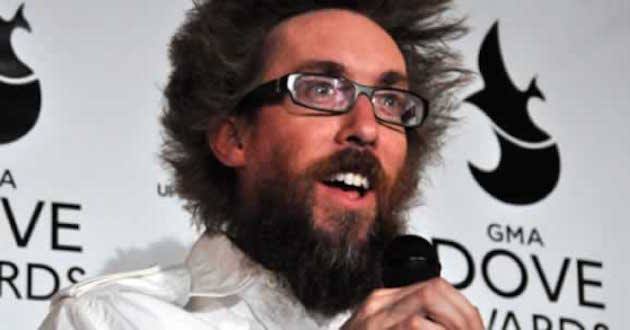 My first encounter with the music of David Crowder was when he did a cover of John Mark McMillan's song "How He Loves". This was a song that would be sung at every church regardless of denomination. I personally lead this song for worship for many church services, camp meetings and youth camps.
Shortly after the release of that song the David Crowder Band announced through their website that the band would end of the Fall 2011 "The 7 Tour" and the release of their sixth album.
The band played their final show at the Passion 2012 Conference on January 3, 2012 at the Georgia Dome. The band was reformed as The Digital Age and ran a recording studio in Waco, Texas.
David Crowder now makes music under the name Crowder. Crowder has released his new album I Know A Ghost.
Known for his musically adventurous spirit, Crowder delivers a modern blend of bluegrass, hip-hop, Pop and EDM with already available songs including "Wildfire" and "Red Letter."
Drawing across the entire musical map, he stretches musical boundaries with Latin influences in songs like "La Luz," he brings in instrumental textures with porch-playin,' beat-stomping songs "Child Of God" and "Happy Day," and he draws the listener in with the ear-bending, gospel-infused "Let It Rain" ft. Mandisa.
I Know A Ghost is the follow up to his chart-topping record American Prodigal, which debuted at #1 on the Christian and Gospel Album charts and at #5 on Billboard's Top Albums chart.
You can download Crowders music on all digital outlets.
Castings Crowns – Only Jesus
Grammy Award winning and multi-Platinum selling band Casting Crowns released the new studio album, Only Jesus, on November 16th.
The song, "Nobody" (ft. Matthew West) was available immediately and is one of six songs that was released early from the new project before the street date, November 16th.
Talking about the new album theme and idea behind it, Casting Crowns' frontman Mark Hall asks "What does it look like when Jesus is our only answer?"
"The theme that continued to come up while working on these new songs was that I am not the point – it is not about me, it is about pointing to Him," shares Hall. "God is already at work in our lives, and He has a plan that He places us in so that others can know Him. We are here to show the way to God by how we live, how we react to difficult situations, how we handle trials and troubled relationships. Our hope is that through these songs, you can see what it looks like when Jesus is our only source, our only solution and we are pointing to only Jesus."
Recently the band released the title track to radio and digital outlets and has already seen the impact with it jumping into the Top 15 at all Adult Contemporary radio charts in just four weeks.
"Only Jesus" has 3.5 million streams across all platforms, and it has been featured on key playlists on Spotify (New Music Friday, New Music Friday Christian, Top Christian), Amazon (Fresh Christian, Playlist Cover, Top 100 Most Played, Christian Hits) and Apple's The A-List Christian list.
Casting Crowns will kick off the "Only Jesus" tour in early 2019.
You can download Casting Crowns music on all digital outlets.
–Cedric Austin writes for metrovoicenews.com