New Christmas music is hitting the "shelves," as it were, with some beautiful renditions of traditional favorites as well as new contributions being offered for the 2022 season. Artists, including Michael W. Smith and Jordan Feliz, are among a great collection of music presented with the true Message of Christmas. While many are available on CD, fans can also listen via digital download, as well as free viewing on YouTube and other video formats.
Starting out this roster for December, Centricity Music has Jordan Feliz, Brandon Heath, Colby James, and a handful of other artists with hot singles.
Joined by BEC artist Tasha Layton, Brandon Heath has released the beautiful duet "God Made A Way."
American Music Award-nominated Katy Nichole has also released her first Christmas contribution, "O What A King." Written from Mary's perspective, this worship song is co-written by Brandon Heath and Jeff Pardo, this song of worship is uniquely presented from Mary's perspective.
Other singles include "This Christmas" by duo Apollo LTD, as well as "What Christmas Is All About," by songwriter and guitarist Coby James.
Lengthier offers are also available by muti-award-winning songwriter Jordan Feliz, with his four-song Christmas EP, "Joy To The World." Featuring the hit "Hallelujah, Our King," which premiered in Christmas With The Chosen: The Messengers special.
Anne Wilson also just released her six-track Christmas EP, The Manger. The collection, Produced by Jeff Pardo and Jonathan Smith, includes new renditions of Christmas classics, including 'Mary Did You Know' and 'O Holy Night,' as well as the humorous 'Kentucky Fried Christmas.'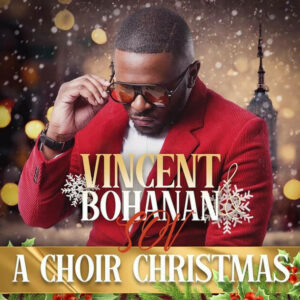 Full-length releases include Vincent Bohanan & SOV's "A Choir Christmas" (Hez House/RCA. Inspiration), which presents five traditional Christmas tunes in Bohanan's recognizable styles, as well as four original compositions; and Michael W. Smith's "Christmas at Home" (Rocketown Records).
Look for more music reviews and news each month in 2023.
–D.C. Jeanes | MV