The Spirit of Kansas is back for 2021. Shawnee County Parks + Recreation has released a statement saying the Spirit of Kansas Independence Day celebration, will be back in full this year with a car show, golf tournament, Blues Festival, water ski show, food trucks, art and craft vendors, and the Capitol Federal  fireworks display set to patriotic music.
The festival was cancelled in 2020 due to the COVID-19 pandemic.
The Topeka Blues Society has put together a line-up of seven blues artists. The Blues Society also schedules the food trucks and art and crafts vendors for the festival.
There will be no shuttle buses this year, so patrons should plan to arrive at the festival by private vehicle.
Patrons are allowed to bring coolers of non-alcoholic beverages. No alcoholic beverages or personal fireworks are allowed.
Spirit of Kansas Schedule:
9 a.m. – Car Show (8 a.m. registration) in Tinman Circle
10 a.m. Golf Tournaments at Lake Shawnee and Cypress Ridge Golf Courses
11 a.m. — Food and craft vendors open until 7:30 p.m.
11:30 a.m. – Spirit of Kansas Blues Festival begins
6:30-7:45 p.m. – Shawnee County Boat & Ski Club's Water Ski Show
10 p.m. – Capitol Federal Spirit of Kansas fireworks display synchronized to patriotic music on 107.7 FM
Spirit of Kansas Blues Festival Schedule:
11:15 – Spirit Dancer Dennis Rodgers
11:30 – Color Guard/National Anthem
Noon – CC & Coyote Bill
1 p.m. – Orphan Jon & The Abandoned with Alastair Greene
2 p.m. – Robbin Kapsalis & Vintage #18
4 p.m. – Jeremiah Johnson
5:45 p.m. – Indigenous
7:15 p.m. – Mike Zito & The Big Band
9 p.m. – Levee Town & Howard Mahan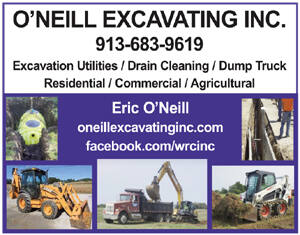 SE 45th Street is closed for construction, so signage will be posted directing traffic to the north where people can enter Lake Shawnee from SE 29th , SE 37th at West Edge Road or East Edge Road at Croco.
For more information visit parks.snco.us.
–Lee Hartman | Metro Voice
Go here to visit the Topeka Metro Voice Facebook page for local event notices, breaking news and local announcements. To help us spread the word, and to continue seeing our posts on your Facebook feed, "Like" the page and then like or share a story now and then, so that they will keep showing up in your feed.