TOPEKA METRO VOICE CLASSIFIED ADS: Payment in advance required by check or credit card: $12 for the first 25 words; 25 cents for each add'l word. Email your ad to Voice@cox.net; mail to PO Box 5724, Topeka, KS 66605; or call 785-235-3340 to arrange credit card payment. PayPal can be used by sending payment to Voice@cox.net. Ads will appear here online as well as in our print edition.

WANTED:
SECRETARY – Small Law Firm Hiring Secretary/Receptionist Part-Time or Full-Time. Duties: Answering Phone, Scheduling Clients, Completing Forms, Typing Some Legal Documents and Letters on Word Perfect Computer System, Extensive Filing, Excellent English Skills Required, Professional Demeanor. Flexible Hours. Send Resume to Office Manager: 112 SW 6th Street, BOX 102, Topeka, Kansas 66603
FACILITIES MANAGER– Cair Paravel Latin School is accepting applications for a full-time Facilities Manager. The Facilities Manager is in charge of building maintenance, performing small janitorial duties and loving our 95-year-old school building as much as we do. Knowledge of heating and air conditioning systems, plumbing and basic construction is a plus. Please contact Melody Congdon at 785-232-3878 or at mcongdon@cpls.org.
ASSISTANT EDITOR – Research articles & event info online & on phone. Some writing & editing. Some updating files, social media posting, possibly some deliveries. Mostly work from home. Could be part-time hourly wages, or contract services basis, possibly even full-time with future advancement. Call Lee at Metro Voice: 785-640-6399
FEMALE SINGERS WANTED Topeka Acapella Unlimited is looking for female singers who would like to sing four part acapella harmonies. Come be our guest any Monday night at 7:00 p.m. at Seaman Community Church, Fellowship Hall, 2036 NW Taylor, Topeka, Kansas.  Topeka Acapella Unlimited is a Chapter of Sweet Adelines, International. Call Cindy Patton at 785-640-7403 for more information.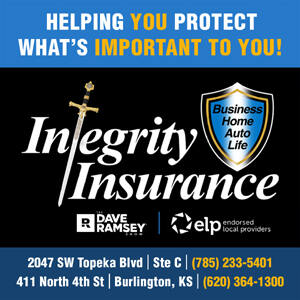 WANTED: PART-TIME ACCOUNT REP – Work your own hours. Call on businesses, churches and non-profits about their advertisements in Metro Voice print edition or on our state-of-the-art breaking-news website and weekly e-zine. Generous commission on all ads you place; small base salary is negotiable. Call Metro Voice at 785-235-3340 or email Voice@cox.net.
WANTED: VOLUNTEER WRITERS – Metro Voice needs volunteer writers or interns who can serve as area correspondents for church and community news around the metro area. Call 235-3340 or email Voice@cox.net. Some perks involved.
WANTED: DELIVERY PERSON – Metro Voice needs someone to help distribute papers to churches and other locations in Topeka, a couple days a month, using your own car. Call 785-235-3340 or email voice@cox.net.
FOR RENT:
FOR RENT: Newly available- 2 Bedroom Apartment in central Topeka.  Hardwood floors, fresh paint throughout, appliances, water + trash paid, and a private, secured entrance. $425/mo., $375/deposit.  Call 785-213-9241.
OFFICE SPACE available, great for therapists, health and wellness companies, small business owners & more! Complementary desks/chairs furnished. All utilities plus Wi-fi/Ethernet included. $100 VISA cards to new leases if you mention this classified ad! College Park Office Suites, 2611 SW 17th St. Call or text 785-430-1657. info@cpofficesuites.com
SERVICES:
DISABLED? UNABLE TO WORK? Win Social Security disability benefits. Expert help, application to hearing. Fee only if we win. 785.331.6452. Email: montemace2000@yahoo.com
GENERAC Standby Generators provide backup power during utility power outages, so your home and family stay safe and comfortable. Prepare now. Free 7-year extended warranty ($695 value!). Request a free quote! Call for additional terms & conditions. 1-855-400-1401
WORDS DELIGHT & PICTURES PLEASE – Photography and Composition by Richard Nelson – 785-273-6050
FOR SALE:
HONEY for sale, local, new crop.  Tecumseh area. Pick up or we deliver. All types of honey products. Call 785-215-5280. Prairie School Honey.
FOR SALE: GOLF CLUBS – a 2013 model Cleveland Driver SL 290, 10.5 Degree, regular flex shaft. Retail $339, asking $49, only played a few rounds. New Warrior 10 degree Driver, only hit a few at the range with it, $49. Call 785-640-6399.

Go here to visit the

Topeka Metro Voice Facebook page

for local event notices, breaking news and local announcements. To help us spread the word, and to continue seeing our posts on your Facebook feed, "Like" the page and then like or share a story now and then, so that they will keep showing up in your feed.