SERVICES:
MASSAGE: Degree of Reward for a job well done in sports, work, school or church with a Massage for Health by Anne Murphy. Come to 3737 SW Churchill Rd., Topeka KS 66604, or buy a gift certificate in any amount. 8-5 Mon-Fri. 785-272-5755 or 785-925-7289
DISABLED? UNABLE TO WORK? Win Social Security disability benefits. Expert help, application to hearing. Fee only if we win. 785.331.6452. Email: montemace2000@yahoo.com
WORDS DELIGHT & PICTURES PLEASE – Photography and Composition by Richard Nelson – 785-273-6050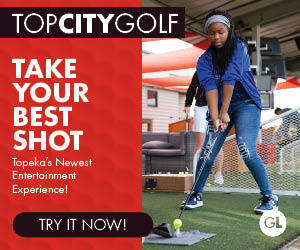 FOR RENT:
Finished space available immediately for store front business at 840 N Kansas in North Topeka's NOTO Arts District! 1,780 sq ft, central air/heat, restroom facilities. Tenant pays all utilities. $1,300/ month + $1,300 deposit. 12 month lease. Call Sig-low Property Management 785-235-3211.
OFFICE SPACE available, great for therapists, health & wellness companies, small businesses & more! Complementary desks/chairs furnished. All utilities plus Wi-fi/Ethernet included. $100 VISA cards to new leases if you mention this ad! College Park Office Suites, 2611 SW 17th. Call or text 785-430-1657. info@cpofficesuites.com
WANTED:
ASSISTANT EDITOR – Research articles & event info online & on phone. Some writing & editing. Some updating files, social media posting, possibly some deliveries. Mostly work from home. Could be part-time hourly wages, or contract services basis. Call 785-640-6399
FEMALE SINGERS WANTED – Topeka Acapella Unlimited is looking for female singers who would like to sing four part acapella harmonies.  Topeka Acapella Unlimited is a Chapter of Sweet Adelines, International. Call Cindy Patton at 785-640-7403 for more information.
PART-TIME ACCOUNT REP – Work your own hours. Call on businesses, churches and non-profits in the Topeka area about their advertisements in Metro Voice. Generous commission on all ads you place; no base. Call Topeka Metro Voice at 785-235-3340 or email Voice@cox.net.
VOLUNTEER WRITERS – Topeka Metro Voice needs volunteer writers or interns who can serve as area correspondents for church and community news around the Topeka metro area. Call 785-235-3340 or email voice@cox.net. Some perks involved.

FOR SALE:
FOR SALE: 2010 Jazzy Elite power chair: $1000; 2018 Zinger power chair: $1500; Stairlift: $100; cashier check or cash only. 785-250-0186
FOR SALE: GOLF CLUBS – a 2013 model Cleveland Driver SL 290, 10.5 Degree, regular flex shaft. Retail $339, asking $49, only played a few rounds. New Warrior 10 degree Driver, only hit a few at the range with it, $49. Call 785-640-6399.


Go here to visit the

Topeka Metro Voice Facebook page

for local event notices, breaking news and local announcements. To help us spread the word, and to continue seeing our posts on your Facebook feed, "Like" the page and then like or share a story now and then, so that they will keep showing up in your feed.