Greetings to the Metro Voice News family and faithful readers. My name is Cedric Austin and I
am excited to come on board as the new music news editor for Metro Voice. I wanted to take just a moment to tell you about myself before we jump into music news. I serve as Pastor at One Church, Parkville, Mo. alongside my beautiful wife, co-pastor and international evangelist Rosalynn Austin. Along with pastoring, I am a worship leader, foodie and travel enthusiast. I have served in various leadership roles such as young adult director, youth choir director, music clinician and worship pastor. I have had the privilege to minister in song at Carnegie Hall and have been blessed to use my gifts to minister throughout the body of Christ. I would like to thank you in advance for reading this monthly column, and I hope to meet many of you out and about at the Christian concerts and venues throughout the year. Now, let's get to music news.
Faith And Family Night
I'm excited to announce The Kansas City Royals will host their annual Faith & Family Night at Kauffman Stadium on Saturday, Aug. 5, 2017 at 6:15pm. The event will feature Scott Dawson of Safe at Home and testimonies from select players, as well as a post-game concert by Newsboys. Secure your tickets at Royals.com/faith. Metro Voice is proud to be a community sponsor.
June New Releases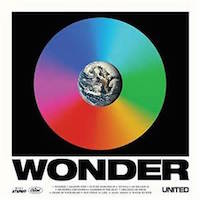 Hillsong UNITED – Wonder
Landry Cantrell – Projections
James Fortune – Dear Future Me
Karen Peck & The New River – Hope For All Nations
The City Harmonic – Benediction
The Perrys – Testament
New Artist
Allow me to introduce to you Tauren Wells. Tauren entered the music scene as the former front man for Royal Tailor. Royal Tailor was a Provident Label Group/Sony
Music act whose two albums over a five-year career amassed two Grammy nominations and another for New Artist of the Year from the Gospel Music Association's Dove Awards. Tauren is a husband, father, worship leader, songwriter and creative. "Many people have been asking what's next for me after "Royal Tailor". I am excited to share that I have signed a solo deal with Provident Label Group."
I encourage you to check out Tauren's latest single "Hills And Valleys," which is quickly climbing the radio charts. "Hills And Valleys" is the follow-up to "Love Is Action," the No. 1 hit that held the top spot at radio for eight weeks from his 2017 four song debut EP, Undefeated. The song "Hills And Valleys" is a reminder that no matter where we find ourselves, God is always there. Tauren Wells is a tremendous songwriter and I am a big supporter of his music. Check out his music. I know you will be encouraged.
Uniquely Soulful New Artist
Another new worship artist, Dante Bowe, worship pastor for world renowned worship artist, Eddie James, has released his new single, "Potter and Friend", featuring American Idol Alumni, Jesse Cline. Dante Bowe is a much sought after songwriter and is also the leader of the group "Ultimate Call". Written by Bowe, "Potter and Friend" has quickly caught the attention of worshipers across the country. "Potter and Friend" is a transparent musical depiction of how God's grace works in our broken lives and makes us whole again. "Potter and Friend" is the lead single from Dante Bowe's solo project, Son of a Father, a project based on son-ship, identity and the love of a Heavenly Father." This project was released on March 31, 2017 and is available for download on iTunes and other online retailers.
Kansas City Concert Scene
On May 5, I was privileged to attend the 2017 Most Powerful Voices Concert featuring gospel artists Vashawn Mitchell and Byron Cage. Vashawn opened the concert with some of his greatest hits such as Joy, Greatest Man, Turning Around for Me and No 1 hit, Nobody Greater. Once Vashawn ended his set, you could definitely feel the presence of the Lord in a mighty way. Byron Cage opened his set with the high spirited Faithful to Believe and continued with I Will Bless The Lord, Like No Other and more. Byron ended his set on a high praise with one of his No 1 hits, The Presence of The Lord is Here. This concert is an annual event hosted by Debbie Dee, Gospel 1590 KPRT and held at the St. James United Methodist Church (Kansas City, Mo.).
The Most Powerful Voices Concert is designed to bring awareness to heart disease and stroke. "Heart disease and stroke are major health risk for all people, but African Americans are at particularly high risk." I left this concert encouraged and more knowledgeable on heart disease and stroke. Check your listings next year for this annual event. You will not leave disappointed.
"This is our way of reaching within the Greater Kansas City community and serves as a unique, engaging medium by which we can increase awareness regarding risk factor reduction, building healthier communities, and sustained healthy living in minority communities."