An exhibit featuring the story of the 1958 Dockum Drugstore sit-in in Wichita, Kansas, will be on display at the Kansas City, Kansas Public Library Main Library through December 14. The Dockum sit-in was the first successful student-led sit-in of the Civil Rights Movement of the mid-20th Century, occurring two years before the famed Greensboro sit-in.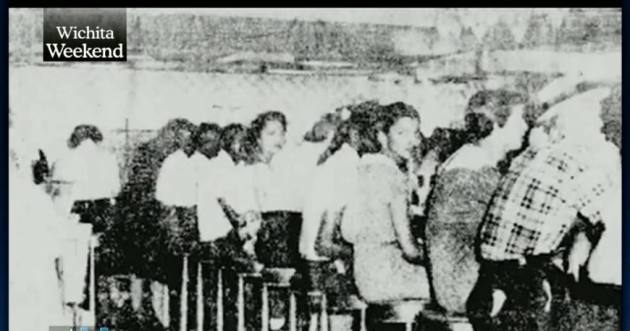 "People, Pride, and Promise: The Story of the Dockum Sit-In" is a traveling exhibition that commemorates the 60th anniversary of America's first student-led sit-in that encourages families, students, and communities throughout the state to explore how early Civil Rights Era lunch counter protests helped to shape and transform the struggle for racial equality in America.
Through visual presentations and hands-on interactives, visitors of "People, Pride, and Promise" will get to know the little-known story of the Dockum Sit-in. The exhibit features a replica lunch counter along with images from a children's book bearing the same name as the exhibit that was also published to commemorate this momentous year.
A documentary of the same name will be shown at the Main Library at 6:00 pm on December 4, followed by a discussion with Dr. Galyn A. Vesey, one of the original participants of the sit-in.  The Main Library is located at 625 Minnesota Ave, Kansas City, Kansas.  More information can be found on the library's programming calendar at kckpl.org.
People, Pride, and Promise: The Story of the Dockum sit-in exhibit was developed by Storytime Village and supported, in part, by Humanities Kansas.
The library can be found online at kckpl.org