Music is one of God's great gifts, but it's enjoyed best when it's live.
This month on Netflix, subscribers can enjoy a concert from one of the world's top composers – Hans Zimmer – who also happens to be one of the most well-known and best film scorers, too. Called Hans Zimmer: Live In Prague, the two-hour-plus performance before a live audience at O2 Arena includes performances of songs he made for such films as The Lion King, Pirates of the Caribbean, Gladiator, The Dark Knight and Interstellar.
No, you won't be sitting on the front row, but it's the next best thing.
(For the best effect, turn off the lights and turn up the volume.)
All total, he and an orchestra and choir perform music from more than 12 movies. Yet you don't have to be a seasoned moviegoer to enjoy it. That's because these are not just great film scores but great tunes, too.
Here's the best news: The concert is mostly family-friendly. Hans Zimmer: Live In Prague is rated TV-G, contains no language, and doesn't include any scenes from the films. (Which means you don't have to worry about little ones seeing the Dark Knight kill the bad guys.) There are only two caveats: 1) A handful of the women on stage are dressed less than modest, and, 2) He discusses the Aurora, Colo., movie theater shooting.
I watched the concert with my young children, and we loved it (minus a couple of parts we fast-forwarded). My kids enjoyed hearing the score from The Lion King, I enjoyed listening to the score from Interstellar, and throughout the concert we were able to discuss the complexities and wonders of orchestral music. It was a mini Music 101 class compliments of our streaming service. The light show was entertaining, too.
Also new to streaming platforms:
Netflix
Life Is Beautiful (April 1, PG-13) – This 1997 film won three Oscars and tells the story of a Jewish father who goes to great lengths to shelter his son from the truth of a concentration camp – a concentration camp that is their new home. Rated PG-13 for holocaust-related thematic elements.
The Magic School Bus Rides Again: Season 2 (April 13, TV-Y) – The new adventures of Ms. Frizzle and her class continue in this animated series, which is a sequel to the classic cartoon and book series.
Hulu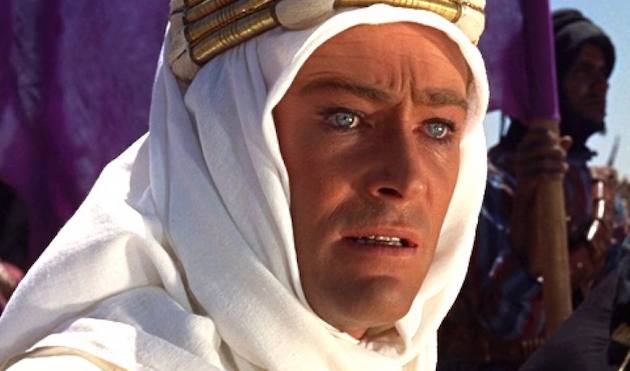 (April 1, unrated) – It won seven Oscars, starred legendary actors Peter O'Toole and Alec Guinness, and was based on the true story of World War I British Army officer Thomas Edward Lawrence. It was originally released in 1962. Unrated.
The Conspirator (April 1, PG-13) – John Wilkes Booth assassinated President Lincoln, but several others – including a lady named Mary Surratt – were alleged to have played a role. This is her story. The American Film Company, which was founded to produced historically accurate period dramas, made this 2010 film. Rated PG-13 for some violent content.
Amazon Prime
The Conspirator (April 1, PG-13) – See above.
–By  Michael Foust