You'll now need to include the area code (10-digit dialing) when making most phone calls in Kansas, or the call won't go through
Kansans that live in area codes 785 or 620 are now required to use 10-digit dialing when making local calls. This change will make it easier for persons in crisis to reach the National Suicide Prevention Lifeline.

Last July, the Federal Communications Commission (FCC) approved 988 as the new abbreviated number for the National Suicide Prevention Lifeline. As a result, any area code that uses the 988 prefix in telephone numbers is mandated by the FCC to adopt 10-digit dialing.  That includes Kansas area codes 785 and 620, which cover the majority of the state. In total, 82 area codes in 36 states will make the change.
It takes time to get in the habit of using 10-digit dialing (example: 785-XXX-XXXX), so a practice period was established.  Callers were encouraged to begin using 10-digit calling since April 24, 2021. Any calls dialed with 7-digits would still go through during this practice period.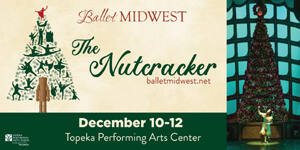 Beginning October 24, 2021, callers in 785 and 620 area codes must use 10-digit dialing or the call will not go through. The only exceptions are any three digit abbreviated numbers available in the community, such as 911. Callers will still dial 1 + the area code and telephone number for all long distance calls.
Beginning July 16, 2022, callers can reach the National Suicide Prevention Lifeline by calling 988. Until then, callers will continue to dial 1-800-273-8255 (TALK).
Callers living in the 913 area code have already been using 10 digits.
More information about the change to 10-digit dialing is available on the KCC's website https://kcc.ks.gov/ and from telephone providers.
–Lee Hartman | Metro Voice
Go here to visit the Topeka Metro Voice Facebook page for local event notices, breaking news and local announcements. To help us spread the word, and to continue seeing our posts on your Facebook feed, "Like" the page and then like or share a post now and then, so that they will keep showing up in your feed.
Can You Help?
With many events being postponed, businesses closing or reducing hours. and churches reducing services, the advertising that the Topeka Metro Voice relies on for support has significantly been reduced as well. For over 15 years, Topeka Metro Voice has been a leader in community and faith-based news. We have historically relied on advertising to fund the mission of our publication and sharing the Good News, as well as supporting local small businesses and community events. We are now seeking supporters and partners who want to support our publication and our mission of faith-based journalism and supporting the community and local small businesses.
Do you like what you read here? Help us continue our mission by supporting the Topeka Metro Voice in print and online for as little as $5. Every contribution counts, big or small. We sincerely thank you for your continued support and encouragement in these critical times.