For forty-five years, Ballet Midwest has been entertaining audiences with the enchanting Nutcracker Ballet set to the unforgettable score by Tchaikovsky.
Join Clara at her family's Christmas Eve party where she receives a gift of a Nutcracker that will soon take her on a magical journey. Feel the joy of a Christmas Eve party, marvel at the special effects and excitement as the Nutcracker battles the Mouse King, watch as the snow falls gently in the forest and marvel as the dancers entertain you in the Kingdom of Sweets.
Join Ballet Midwest for the timeless tale of a little girl's Christmas Eve fantastical dreams on the stage of the Topeka Performing Arts Center.
The production is very entertaining for all audience members – from the seasoned ballet veteran to those seeing their very first ballet. There are many themes that continue through the entire ballet – for example, each dance in the Act 2 Land of Sweets has already been introduced to the audience. The toy dolls that are given to Clara and her friends in the Party Scene have the same costuming on as the Act 2 leads; and in the battle scene our youngest cast members pop out as living dolls dressed in a smaller version of the Act 2 leads.
The performances offer something for everyone. From the Mouse King and the battle scene to the Sugar Plum Fairy, the cast of almost 200 dancers perform choreography filled with humor, excitement and magical energy. There are also many special effects that keep the audience's attention and excitement –the show is very theatrical!

Points of interest about Ballet Midwest's Nutcracker:
• They use all local talent! All dancers are trained right here in Northeast Kansas and many grow up performing in the tradition dreaming of the day they get to perform the lead roles in the production.
• It's the longest running Nutcracker in Northeast Kansas.
• There is a plethora of lighting and theatrical effects – smoking cannons, lighting flashes, growing sets, falling snow, and more
• Costumes are stunning. Talented seamstresses work endless hours to create them.
• There is a detailed set where the tree grows over 20 feet!
• Full family involvement: The Nutcracker has become many family's holiday tradition – make it yours too!
• The acting is highlighted. Shannon Reilly (Topeka Civic Theater's Artistic Director) creates magic on stage and all the cast members join him in bringing the stage to life through their acting ability.
• Incredible pas de deux (dance of two) dances. Strong gentlemen lift the ballerinas effortlessly in overhead lifts and allow them to float across the stage. The grace and brilliance in these pieces takes your breath away.
Attending 'The Nutcracker' is a tradition for so many families, and the Ballet Midwest performance of 'The Nutcracker' has become a multi-generational experience with children, parents, and grandparents alike entranced by this story.
Ballet Midwest's Nutcracker Ballet is a holiday staple and will be performed live at TPAC Friday, December 10th at 7:30, Saturday, December 11th at 1:30 pm and 7:30 pm and Sunday, December 12th at 1:30 pm.
Ticket prices are $20 for adults, $18 for seniors 55 and older, and $12 for students 18 and younger. A family pack of two adult and two youth tickets is $55. Tickets can be purchased in person at the box office of TPAC, from cast members, and at Barbara's Conservatory of Dance.

Ballet Midwest Nutcracker production will be touring to Concordia, Kansas the weekend after the Topeka presentation. The Brown Grand Historic Theater there requested the production be staged in their theater. The production has also toured to Kansas City, Gardner, Junction City, and Salina in the past.
For more information visit www.balletmidwest.net.
–Lee Hartman | Metro Voice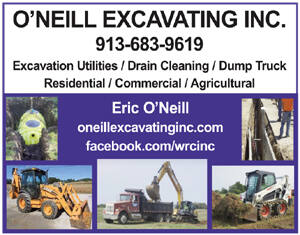 Go here to visit the Topeka Metro Voice Facebook page for local event notices, breaking news and local announcements. To help us spread the word, and to continue seeing our posts on your Facebook feed, "Like" the page and then like or share a post now and then, so that they will keep showing up in your feed.
Can You Help?
With many events being postponed, businesses closing or reducing hours. and churches reducing services, the advertising that the Topeka Metro Voice relies on for support has significantly been reduced as well. For over 15 years, Topeka Metro Voice has been a leader in community and faith-based news. We have historically relied on advertising to fund the mission of our publication and sharing the Good News, as well as supporting local small businesses and community events. We are now seeking supporters and partners who want to support our publication and our mission of faith-based journalism and supporting the community and local small businesses.
Do you like what you read here? Help us continue our mission by supporting the Topeka Metro Voice in print and online for as little as $5. Every contribution counts, big or small. We sincerely thank you for your continued support and encouragement in these critical times.