I hope everyone is enjoying their summer. It's August and school is almost back in session. I encourage you to make these last few days with your kids the most memorable. Our family has done our best to stay cool with plenty of ice cream, sweet tea and watermelon. Originally from the South, we love our sweet tea. Now that I've made you hungry, lets chat about music.
August New Releases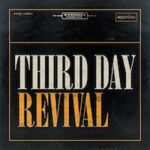 Third Day – Revival – Essential Records – Provident
I AM THEY – Essential Records – Provident
Koryn Hawthore EP – RCA Inspiration – Provident
Durward Davis – Never Be Defeated – Tyscot – Provident
Cana's Voice – Live At Champion Forest – StowTown Records
Vertical Church – Vertical Church Band – Essential Worship – Provident
Thousand Foot Krutch – TBD – Fuel Music – New Day
Mark Lowry – What's Not To Love? – Daywind Records – New Day
Travis Greene – Crossover: Live From Music City – RCA Inspiration – Provident
People & Songs
People and Songs is a worship community made up of local Church songwriters, artists and worship leaders. According to Eph 5:21 they submit their individual stylistic bents and denominational preferences to allow their talent and creativity to become the tools with which they love and unite as one. Our prayer is that we would use our gifts to applaud and serve others rather than seeking applause and service from others. God has put desire for biblical unity in us, and a longing to see the Church become one in faith, in hope, and in one calling. Just a few short months ago, my wife and I were scanning the Internet and came across a song called "Amen." Although I was familiar with the lead vocalist (Charity Gayle), I had never heard of the community, "People and Songs." The song "Amen" simply took us into worship. I encourage you to check out this group of worship leaders at www.peopleandsongs.com. To date, "Amen" is probably my favorite songs of theirs. There are several more songs on their site for your listening pleasure and the ability to purchase and download chord charts.
If Millennial Had a Sound
I have been waiting for Landry Cantrell's new project to drop. Since dropping, I have listened to every song several times. I would definitely use this project as summer road trip music. Growing up around his dad's recording studio and singing in church as a young boy – it wasn't a surprise when music became an essential part of Landry Cantrell's life. When talking about how God is using this passion, Landry reveals, "When people relate to the songs I've written, well, first of all, it blows my mind, because I write these songs from my heart and life. But when I see others finding comfort in what I've written, it's really special for me. That's a humbling and incredible thing to experience." A few of my favorite songs on the album are Before You, Gravity and Fly. You can find Landry's new project "Projections" on all digital music platforms.
Soulful Sounds of Bryan Popin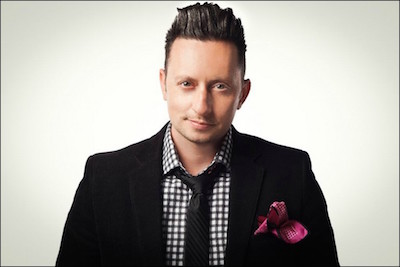 A native of Middletown, NJ, Popin began paying piano by ear when he was 11 years old. Popin studied with such noted teachers as Julliard's Dr. Sammuel Mammel and Rutgers University's Dr. Joseph Accurso. Early in his career, the legendary Stevie Wonder nicknamed him "Little Boy Wonder" and he's continued to impress with his songwriting and musician skills and vocal prowess. He's collaborated with R&B legend Chaka Khan and highly respected worship leader Martha Munizzi. He's opened for Israel Houghton, Deitrick Haddon, Donnie McClurkin, Marvin Sapp and American Idol alum Danny Gokey. At the height of their popularity, 'NSYNC recorded one of his tunes on their multi-platinum album Celebrity. "You Can Make It" was Popin's first national release in partnership with eOne Worship. Bryans's newest release is titled "I Got Out." "I first started out as a classical pianist. My mom was a choir director and I was raised in church. Soulful music seems to just be in me. I've always been moved by music that is felt. For me, soulful music is heart music. From Stevie Wonder to Luther Vandross to Earth Wind & Fire to old school gospel choirs like James Cleveland, Rev. Clay Evans or Phil Tarver, there is a diverse mix of music in me. I like that. The church is a diverse group of people too!" Go check out Bryans music. I guarantee there will be some hand clapping and foot stomping.