Christmas is often a time where families come together to celebrate their love for one-another, creating memories by taking family pictures, enjoying traditions like watching Christmas movies or listening to carols…and of course sharing their favorite Christmas treats. Many families exchange gifts to show those they love how much they care about them. Christmas at Gary's Berries, near Topeka, allows families to stroll the farm at their leisure and have conversations about the meaning of Christmas.
No matter what the season, Faith and Family is what is dear to the hearts of the folks at Gary's. For several years they have been a part of many family Fall Festival traditions, with the pumpkin patch, corn maze and many other activities. Now they are branching out, and feel they have the setting to share the story of Jesus Christ at Christmas.
This year, they will present a Holiday Festival starting on the Friday after Thanksgiving, called Festival of Lights. The festival will feature Christmas characters such as Santa and the Grinch, nearly one million lights, plenty of food items, shopping and plenty more to help you celebrate with your loved ones this season.
But at Gary's, they believe there is another reason to celebrate, and that's because of the greatest gift we've ever been given: that we are loved so much by God in heaven that he gave us His only son – Jesus – to be born as a baby and live among us. And they want to share this story with you.
At Gary's Festival of Lights, you will be taken on an excursion halfway around the world and over two thousand years ago to when a little baby was born in obscurity – but who would ultimately offer redemption for us all.
While walking through "The Greatest Gift" you will encounter scenes depicting Mary and Joseph's story, the Wisemen's journey, and the Nativity.
Other holiday-themed activities on the farm will include a choreographed 32-foot singing Christmas tree, multiple photo-ops and a magnitude of lights throughout the farm.
Guests can also visit Santa in his workshop on Fridays and Saturdays. But watch out! While Santa's taking Mrs. Claus out, the Grinch will sneak in and take over his workshop! Be on the lookout for the mischievous green guy trying to steal the Christmas Cheer!

After visiting Santa in his workshop, head into the tunnel of lights! Scan the QR Code as you enter Secular Row and test your knowledge of traditional and modern holiday music and movies.
Bring your camera as you enter Candy Cane Lane where you will find many opportunities to take family photos. Be it a giant swing, a life size Christmas greeting card or visiting the Land of Frozen – you won't want to miss taking your Holiday family photos to create those lasting memories!
The familiar tasty treats guests are familiar with will also be available. This includes the pumpkin and blueberry donuts, seasonal flavored fudge made on the farm, funnel cakes and specialty hot chocolate drinks.
The farm opens at 5:30 pm and the last admission onto the farm is at 8:30pm on the following dates:
November 25th through December 18th on Friday, Saturday and Sunday ONLY
December 21st through December 23rd open at 5:30pm (CLOSED Christmas Eve and Christmas Day)
December 26th through December 30th open at 5:30pm
Gary's is located at 5991 17th Street, Grantville, KS 66429, off of Highway 24. For more information or for tickets, go to https://garysfarmfest.com or call (785) 246-0800.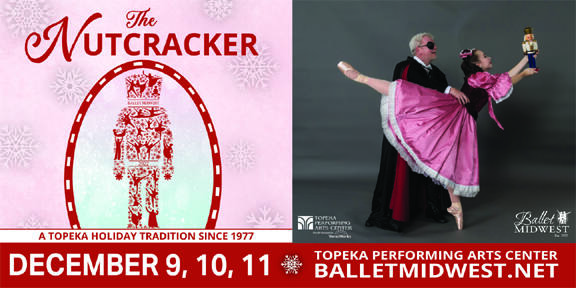 –Lee Hartman | Metro Voice
Go here to visit the Topeka Metro Voice Facebook page for local event notices, breaking news and local announcements. To help us spread the word, and to continue seeing our posts on your Facebook feed, "Like" the page and then like or share a story now and then, so that they will keep showing up in your feed.