In addition to a plethora of local and nearby opportunities for fall fun, there are also many places a little farther out that can make for a great long-weekend road trip.
Following are some locations that you can drive to, remembering along the way that it is people, families and communities that make America great and all of us proud!
Flint Hills. Kansans are proud of their prairie grass. The Flint Hill Discovery Center in Manhattan provides information on the past and how to preserve the prairie for the future.
Graduates of K-State will enjoy meandering and grabbing a meal in Aggieville. Other expeditions are the Kaw Mission in Council Grove and overnight in the quaint Grand Central Hotel in Cottonwood. If you plan in advance you can attend the Walnut Valley Festival, a little farther away in Winfield, known for featuring the best in bluegrass and acoustic musicians. This event takes place September 12 – 16.
Omaha. A trip to the Henry Doorly Zoo and Aquarium (top photo) will make grandparents and parents superheroes in their kids' eyes.The Old Market district with its brick paved streets has all the shops and restaurants that a family can devour in a day. With some planning, you can catch a Broadway show or other performances at the elegant, restored Orpheum Theater.
St. Louis. You can splurge on lodging or the theater because of all the free activities. In fact, all four of our favorite outings
are free: The Saint Louis Art Museum, Saint Louis Zoo, Saint Louis Science Center and the Missouri History Museum.
The Muny, an outdoor theatre, is also a great place to catch a show.
Bentonville. Northwest Arkansas is great for camping, biking, and hiking for families. You can even borrow a bike from the upscale downtown hotel and use it to get around if you wish.
But Bentonville indoors is great for families also. The Crystal Bridges Museum is a free museum sponsored by the Wal-Mart family foundation and features only American art. You'll recognize the portrait of George Washington by Gilbert Stuart from the dollar bills in your wallet. The Farmers Market held on the square is a work of art and has outstanding local produce.
Here are some other opportunities to look for as you travel:
County Fairs.  One of the oldest traditions of summer is the fun and entertainment to be found at state and county fairs! From the livestock to music to crafts and demonstrations, there is something for everyone at the fair!
Baseball and more.  Even if you're not a baseball fan, who doesn't love eating a stadium hotdog and people-watching?
Picnicking.  Choose a beautiful location you happen across to celebrate summer with a picnic at a local park.  The kids are always happy playing on the playground equipment and Mom gets a break.
Museums and art. Experiencing learning first hand through a field trip or camp experience is a wonderful tool for homeschool families. Many museums are free or inexpensive. At a young age, children can learn by describing and verbalizing about the exhibits and asking questions. The younger the child, the shorter the attention span, so looking at a variety of historical paintings and displays can be a delightful and memorable experience for the whole family. Children can learn history, art and culture simultaneously.
Fall Festivals. Check out one of the many festivals in the area that are held in the fall, such as the Walnut Valley Music Festival in Winfield, Ks. It is one of Kansas' best kept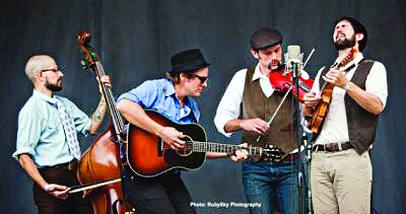 secrets for outdoor music and fun.
Be original. What is your favorite weekend getaway trip?