Books with a romance plot in the hearts of them are consistent favorites among readers. Heart of America Christian Writers Network (HACWN) member Catherine Brakefield has had
some short, personal-experience stories printed, but her real love is writing romances. She came to a HACWN conference with a dream in her heart and talked to a publisher about her ideas. That publisher ended up accepting her work, and now Catherine's living her dream. Since February is the month of love, we wanted to ask her about her books, which also point readers to God's love.
Tell us about your books.
I never I thought I'd ever write historical romance. My grandmother gave me the inspiration, and now, I have two historical romances, Wilted Dandelions and Swept into Destiny. The next, Into Destiny's Whirlwind, is scheduled to release April 17.
Can you give us a little taste of each?
Wilted Dandelions takes place during the Second Great Awakening in 1837. Rachael Rothburn, a high-spirited woman who feels she doesn't need a husband, wants to become a missionary in the American West and enters a marriage of convenience to be represented by the missionary alliance. In the process of co-existing, she and her faux-husband discover God doesn't create coincidences—He designs possibilities.
Swept into Destiny is the first book of a four-book series and takes place in Maryville, Tennessee, during the antebellum era. Maggie Gatlan is secretly educating slaves when she meets Ben McConnell, an Irish immigrant. An unexpected chain of events leads her into choosing where her loyalties lie: conscience and consequence—does she care more for Ben or for her beloved South?
Into Destiny's Whirlwind, the second book of the Destiny series, begins in March 1898 in Emerald, Kentucky, just before the Spanish-American War erupts. Collina McConnell is trying to get home to her family when her wagon becomes stuck and a dashing Rough Rider offers his help. Set in the Gibson Era, this spellbinding novel of love and hate tells an unforgettable story of the Old South.
Why did you decide to write historical romance?
The only subject in school I enjoyed was history. I would devour American history books. I even wrote two pictorial history books for Arcadia Publishing while writing for a local newspaper in Lapeer, Michigan, Images of America, The Lapeer Area, and Images of America Eastern Lapeer County. However, as you know, true stories oftentimes end unhappily, and I am a sucker for a happy ending.
Why did you choose romance as your writing style?
The thought of writing a good romance was always in the back of my mind. After all, God is the inventor of romance and, as you can see with Abraham and Sarah, Isaac and Rebecca, Ruth and Boaz. God loves a good romance, and love just naturally follows behind! Ahh, a happy ending.
You mentioned your grandmother first gave you the inspiration to write?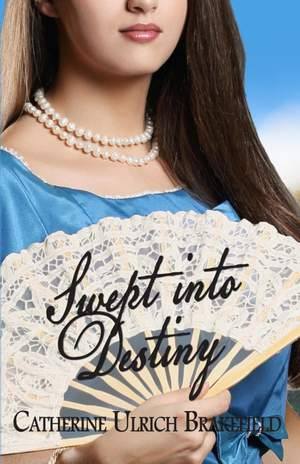 Through the twelve years my grandmother lived with my family and me, I came to learn by watching her how to survive the challenges of life's trials. Looking back now, she has become my role model throughout the trying years of the publishing race. Patience, perseverance, and tenacity are not just words. To me they mean conditioning for an endurance race, a race of survival. I didn't realize I was learning this until years afterwards, until my grandmother went to live with Jesus.
What is the most unexpected thing about the process of writing romances?
Learning that writing it is a team effort. Writing consists of research and editing. A writer needs a good agent backing her and a fantastic editor and publisher to make sure the writer's work shines. For your survival kit, you will need plenty of patience, perseverance, and prayer to be among the winners of this publishing world.
What do you hope your readers get out of reading your novels?
Most important thing I hope my readers take from my novels the truth about the people throughout history who made this nation what it has become. One nation under God. Indivisible. The greatest nation on the earth today.
Why is it the greatest? Because we serve a great God. If my readers get any more than this from my novels, they would have gotten the essence of our loving God toward a stumbling, undeserving nation. The love a good God bestowed upon an imperfect people like the McConnells in the Destiny series, imperfect survivors each and every one of them, sinners, but willing to repent. Life may knock them down, but they never quit.
I hope to show my readers to their all-star destination through my characters' ordeals, trials, and highs and lows, and help them hear in the wee regions of their heart their Lord and Savior saying, "Well done good and faithful servant."
–Jeanette Gardner Littleton is co-director of Heart of America Christian Writers Network (www.HACWN.org). The next HACWN conference is Oct. 18-20, 2018.