Breakthrough House, Inc. is a local Topeka non-profit that assists those with mental health issues. Their services consist of three main programs: Payee Services, Breakthrough Clubhouse, and Residential Housing.
The mission at Breakthrough House is "Empowering mental health consumers to live independent, impactful lives."
The Breakthrough House Annual Golf Tournament is a fundraiser that helps make these programs possible. The tournament was discontinued during the pandemic, but is back now and is open to golfers, golf teams and sponsors.
The golf tournament is being held May 23 at Cypress Ridge Golf Course at 2533 SW Urish Rd. Registration is at 11:00 a.m. with a shotgun start at 12:30 p.m.  Lunch and a live auction is at noon. There is also a putting contest at 11:30 a.m. The tournament is a four-person scramble format.
To register, donate or volunteer, visit the website at: www.breakthroughhouse.org or call Mary Bolling at 913-706-6966 or 785-232-6807.
All proceeds go directly to Breakthrough House, and will help with funding their 3 main programs:
Payee Services
A representative payee agency, organization and institution is selected to manage one's benefits when Social Security determines that an individual is unable to do so themselves or direct others to do it for them. The most important duty of a representative payee is to know one's needs and to use the benefits in his/her best interest.  The representative payee must first use their Supplemental Security Income (SSI) benefits for his/her current basic needs for food, clothing, housing, medical care and personal comfort items.  After paying for his/her needs the representative payee must save any money left, preferably in an interest-bearing bank account. Each year, representative payees must complete a representative payee accounting report showing how they spent and saved the money they received from that organization. The representative payee should respond on his/her behalf to any of our requests for action or information. Common requests are the annual representative payee accounting report, the SSI redetermination of eligibility or request for a continuing disability review. The representative payee is responsible for reporting any changes that could affect his/her eligibility to receive benefits (income, resources, change of address, living arrangements, return to work, etc.) The main mission as payee is to empower the consumer.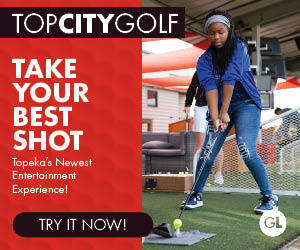 Residential Housing 
Residential Services offer housing to men and women diagnosed with a severe and persistent mental illness. There are two group homes and 15 apartments in which all gas, water and electric bills are paid for by Breakthrough House. In addition, they also get assistance with cooking, meal planning, laundry, and monitoring of medication. A compassionate care team helps them to experience independent living. There is a focus on members' unique skills and on cultivating community support. Members gain their independence through safe and affordable housing. Eligible members must meet the following criteria: have been diagnosed with a confirmed persistent mental illness and be working with a mental health provider, be 18 years old or older, and live in Shawnee County.

Breakthrough Clubhouse
Breakthrough Clubhouse is a place for members to gather during daytime hours and begin to rebuild their lives.
Breakthrough House has been serving the mental health community in Shawnee County and surrounding areas since 1978. For more information, visit the website at: www.breakthroughhouse.org or call Mary Bolling at 913-706-6966 or 785-232-6807.
–Lee Hartman | Metro Voice News
Go here to visit the Topeka Metro Voice Facebook page for local event notices, breaking news and local announcements. To help us spread the word, and to continue seeing our posts on your Facebook feed, "Like" the page and then like or share a story now and then, so that they will keep showing up in your feed.