Two to three thousand people are expected to attend the Inaugural Topeka Fall Fest, to be held October 9 at The Vinewood, 2848 SE 29th St.  Families will be able to listen to live music, visit over 80 vendors & food trucks, attend the Health & Wellness Fair and take part in the kids activities, such as pumpkin decorating, inflatables, petting zoo, ball toss, cake walk and face painting.
Dozens of local businesses and non-profit organizations take part in the event as vendors or sponsors, and several live music acts will perform on the outdoor stage. The Shawnee Heights High School Drumline will also make an appearance Saturday morning.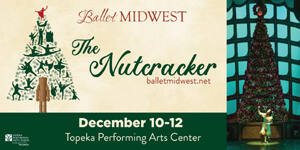 An outdoor vendor market will offer a wide variety of products and services, including baked goods, crafts, home decor, clothing & accessories, and more. Several food trucks will be nearby, as well as local food from local restaurants.
Health Fair
Inside Vinewood hall, Emerald City Cosmopolitan Club will present Health & Wellness Fair 2021, which will showcase a variety of health care and fitness businesses and services, several of which will offer presentations or demonstrations to fair goers.

Various local businesses and non-profits will present education and information on healthy eating, mental health, fitness, personal safety, skin care, sanitation, life coaching and other topics. Various vendors will also offer demonstrations of fitness and exercise routines. Other vendors will offer information on assisted living, home safety, health products, healthy foods and more.
Health screenings will be available from various agencies. The Lion's Club Mobile Vision Unit will also be on hand for screenings
Businesses and organizations represented at the health fair will include Midland Care, Rebound Physical Therapy, Thornton Place, Innov8tive Nutrition, NAMI Kansas, Perfectly Posh, GraceMed, St. Croix Hospice, SoulFire Nutrition, Emerald City Cosmos, Valeo, Pruvit Ketones, Rasmussen University and more.
Many of the vendors will have healthy activities and other options for kids, including Bonkers, Ultimate Bounce, MyGym and more.
Honoring First Responders
The day will begin at 10 a.m. with a Color Guard from Highland Park High School, the National Anthem sung by Hannah Robinson, and the Pledge of Allegiance. Veterans and first responder groups will be honored with a banner that can be signed by fair goers thanking them for their service. Several of these organizations will be represented with a booth at the event.

The event, which takes place from 10am to 3pm, is coordinated by C5Alive, Metro Voice Newspaper, Health & Wellness magazine and Emerald City Cosmopolitan Club.
Other sponsors include Golden Eagle Casino, Integrity Insurance, Rasmussen University, Peggy Beasterfeld Tax & Accounting, The Pad Restaurant, ServPro, Reser's Fine Foods, Shannon Nichol REALTOR, SoulFire Nutrition, College HUNKS, Rebound Physical Therapy, Capital City Flooring, Kansas Fencing, Big Phil's Auto Plaza, Davidson's Funeral Home, Midwest Barter Exchange and more.  Media Sponsors include WIBW, Cumulus, AlphaMedia, WREN Digital, TV25 and others.

For more information, visit Topeka Fall Fest on Facebook, email info@C5Alive.org or call 785-640-6399.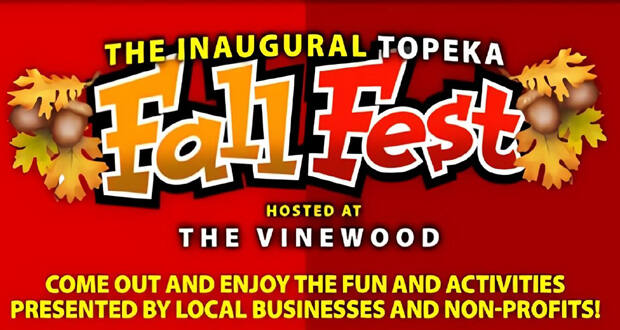 Go here to visit the Topeka Metro Voice Facebook page for local event notices, breaking news and local announcements. To help us spread the word, and to continue seeing our posts on your Facebook feed, "Like" the page and then like or share a post now and then, so that they will keep showing up in your feed.


Can You Help?
With many events being postponed, businesses closing or reducing hours. and churches reducing services, the advertising that the Topeka Metro Voice relies on for support has significantly been reduced as well. For over 15 years, Topeka Metro Voice has been a leader in community and faith-based news. We have historically relied on advertising to fund the mission of our publication and sharing the Good News, as well as supporting local small businesses and community events. We are now seeking supporters and partners who want to support our publication and our mission of faith-based journalism and supporting the community and local small businesses.
Do you like what you read here? Help us continue our mission by supporting the Topeka Metro Voice in print and online for as little as $5. Every contribution counts, big or small. We sincerely thank you for your continued support and encouragement in these critical times.