Where Prohibition was intended to tamp down the violence of alcohol, in Kansas City it escalated the it.
At the Democratic Convention, Kansas City had made it known that alcohol and gambling were not to be considered criminal offenses, and there was a general stand down attitude in Kansas City when it came to enforcing sin laws.
READ PART ONE ON HOW KANSAS CITY CHANGED THE FBI HERE
The gangs providing illegal alcohol and gambling competed with each other and then branched out into kidnapping. It became common place: from one of the Katz brothers, to Nell Donnelley, and even City Manager Judge McElroy's daughter.
John Lazia was the Italian boss in Kansas City. He controlled the North Side Democratic Club, and was the focus of racketeering and vice in Kansas City. In one case, having been indicted for a liquor conspiracy, his bodyguard Carollo took the rap. Lazia and McElroy supported Home Rule for Kansas City which allowed local control of the police department. Home Rule, as an experiment, began in April of 1932.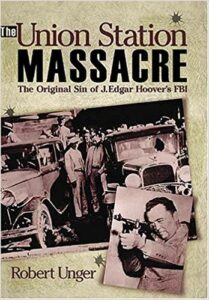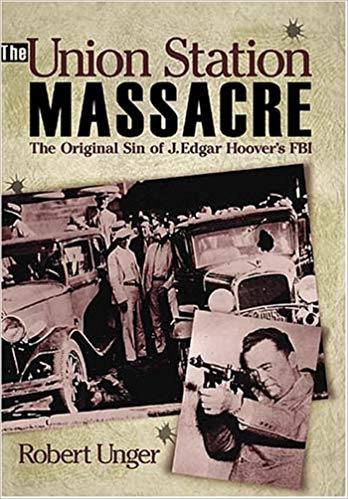 In July of 1932 at a local golf club popular with the police and local gamblers, it became obvious that big time criminals were centering their activities in and around Kansas City where they could operate freely and in style.
The Department of Justice set up a sting and arrested three of four dapper players, allowing Frank Nash to get away. They did, however, apprehend Harvey Bailey who had been living peaceably in Kansas City as John Brown.
Bailey and Nash were part of a group of outlaws that included Fred (Killer) Burke, Machine Gun Kelly, Wilbur Underhill, Charles (Pretty Boy) Floyd, Adam Richetti, and Verne C Miller. Bailey was a farm boy from Sullivan County, Mo. who had hid Burke on his mother's farm after the St. Valentine's Day Massacre in Chicago in 1929. Bailey was working between St. Paul, Chicago, Kansas City, and Hot Springs, Arkansas.
So, the stage was set when the night before the Union Station Massacre. Charles Floyd and Adam Richetti drove into town with their kidnap victim Sherriff Killingsworth of Polk County, who had happened on the two getting their car repaired in Bolivar.
The criminals were summoned by Verne Miller upon their arrival, and Killingsworth was released in the West Bottoms after a lecture by Floyd. Miller had been living quietly in Kansas City for several weeks at 6612 Edgevale Road.
The telephone wires on the night of June 16th were burning up with the news of Nash's apprehension by the FBI and an Oklahoma Police Chief in Hot Springs, Arkansas.
At some point, Miller asked John Lazia for local help. The government's chief witness in the massacre was Michael James LaCapra, alias Jimmy Needles, also a Lazia lieutenant. He claimed that Lazia had days later arranged an escort for Richetti and Floyd, who was wounded in the massacre. Miller had arranged for Jimmy Needles to get Floyd and Richetti out of the city.
Kansas City gang violence kept the police busy.
On July 9th Lazia was assassinated in front of his apartment at the Park Central Hotel, at 300 East Armour. It was discovered later that the Thompson machine gun used to assassinate Lazia was one of the ones used in the Union Station Massacre.
The crime was never solved.
Bob White is a Certified Financial Planner who lives in the Pleasant Hill area.  A graduate of Pembroke Hill School and the University of Kansas, he majored in Economics and minored in history.  In addition to local, Kansas and Missouri history, he has an interest in its unique aspects–the events missing from the history books and timelines that paint a more complete picture.