Dwight and I have said that we do not want this "stay at home" order to go to waste. We have garden work, back log of business duties, and home projects to keep us busy for months while continuing to work from home. More importantly, like our readers, we do not want to be lulled into vegging on the couch watching B-rated television.
So what are the quality programs that actually serve to sharpen the mind? Here's our personal pick as well as those of Metro Voice readers.
Dwight and I recommend the video What is the Holocaust? at www.yadvashem.org. If the video perks your interest, Yad Vashem, the Holocaust Museum in Jerusalem, is offering a free online course. "The Holocaust – an Introduction" can be completed at your own pace during this season. The website also has many age-appropriate resources concerning the Holocaust.
Stephanie from Raytown, Mo. recommends Kids.nationalgeographic.com She says, "I love learning about science AND I'm a kid at heart–the National Geographic websites for kids provide interesting and amazing information, graphics, games, and videos in easy-to-understand language!" I learned how to make an egg squishy!
Mason from Lee's Summit, Mo. recommends One Child Nation as a very important film that many should see. Mason says, "the documentary is full of the atrocities the Chinese regime has committed against its people with a few silver linings. The film is wrought with emotion and heartbreak; the story does a great job of flowing through and conveying these parts so as not to get lost. One Child Nation is available via an Amazon Prime subscription. For our full review, check HERE.
Dan from Columbia, Mo. recommends P. Allen Smith on YouTube and Facebook. Dan says "He (Smith) explains complicated horticultural things in understandable lay language plus he LOVES what he does!" You will want to tour Moss Mountain Farm, P. Allen Smith's 600 acres farm outside Little Rock, Ark., after the COVID-19 pandemic crisis ends.
Marie from Raymore commends KMBC Classroom.  She says, "there are multiple topics for kids of ALL ages."  The program airs on KMBC 9 Facebook page at 10 a.m.  The program will address topics covered through KMBC's Weather School.  We all like to learn about tornadoes, lightning, and hail!
Pam from Pleasant Hill watches CNN 10 "because it is a short video summary of world events. They do a lot of science and technology spots and I love hearing about the CNN heroes. And Carl Azus is funny!" CNN 10 will start good conversations around the dinner table.
Bob from Butte, Montana recommends John Adams – the seven-episode miniseries (2008 HBO) that addresses the role Adams played in our nation's early history.   Bob states, "Adams was a man who put integrity before expediency." If you are a history buff, you are set for several nights! John Adams is available on Amazon Prime and Hulu. It's also available to rent on Netflix.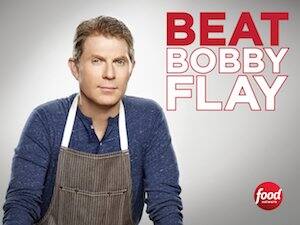 John from the metro area recommends Beat Bobby Flay. John acknowledges, "I am a competitive person by nature, and I have a growing interest in cooking as a hobby. I enjoy Beat Bobby Flay from the Food Network channel. It is a competitive show where chefs go head-to-head with Bobby Flay. I have learned many new cooking techniques as well as creative cooking flavor combinations." You can catch the show on The Food Network or Hulu.
Do you have a topic for which you would like us to survey our readers? Television, top outdoor plants, and more, let us know! Email me.
–Anita Widaman | Metro Voice