Kansas Gov. Laura Kelly has come out against President Biden's vaccine mandate, adding to concerns she voiced on Thursday of last week.
"Yesterday, I reviewed the new vaccine mandate from the Biden Administration," Kelly stated on Friday. "While I appreciate the intention to keep people safe, a goal I share, I don't believe this directive is the correct, or the most effective, solution for Kansas."
"States have been leading the fight against COVID-19 from the start of the pandemic. It is too late to impose a federal standard now that we have already developed systems and strategies that are tailored for our specific needs," she continued.
Governor Laura Kelly's statement addressing the new federal vaccine mandate: pic.twitter.com/lAFAs3pQLK

— Governor Laura Kelly (@GovLauraKelly) November 5, 2021
Biden has directed all private companies with 100 employees or more to enforce a vaccine requirement starting Jan 4.
However, on Saturday, the 5th U.S. Circuit Court of Appeals granted an emergency stay of the vaccine requirement by the federal Occupational Safety and Health Administration.
Louisiana Attorney General Jeff Landry said the action stops Biden "from moving forward with his unlawful overreach."
"The president will not impose medical procedures on the American people without the checks and balances afforded by the constitution," a statement from Landry, a Republican, said.
Biden's vaccine mandate for businesses was hit with fierce and immediate pushback earlier this year when it was first announced, with many calling it "unconstitutional."
"I will seek a resolution that continues to recognize the uniqueness of our state and builds on our on-going efforts to combat a once-in-a-century crisis," said Kelly.
POLITICAL IMPLICATIONS
Kelly is up for reelection next year. GOP challenger Kansas Attorney General Derek Schmidt's campaign team hit back in a statement on Kelly's remarks, saying she has remained quiet on Biden's vaccine mandate for two months, while Schmidt has been fighting the mandate.
"Attorney General Schmidt has been fighting Joe Biden's mandates since the moment they were announced. After two months of silence, Laura Kelly has now voiced her concerns some 36 hours after her party suffered defeat in blue state Virginia – words accompanied by no action. Kansans are smart, and can see which candidate is acting on principle defending their livelihood and which is making a desperate political ploy to save her own job," Schmidt's campaign said in a statement.
Schmidt recently announced that Kansas is among seven states that filed a federal lawsuit with the 6th U.S. Circuit Court of Appeals in Cincinnati against a Biden mandate that applies to companies with more than 100 workers. Schmidt already had brought Kansas into a federal lawsuit against a mandate applying to employees of federal government contractors.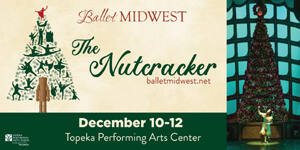 Kansas Republican Party Chairman Mike Kuckelman also weighed in on the vaccine mandate from the Biden Administration on Nov. 4.
"Joe Biden promised to 'shut down the virus.' He failed," said Kuckelman. "He promised there would be no vaccine mandates. He lied. Now, he wants Kansans to lose their jobs if they don't comply with his unconstitutional vaccine mandate."
Kuckelman went on to say that Gov. Kelly's refusal to speak out on the matter threatened the jobs and livelihoods of Kansans throughout our state.
Kelly's latest statement came a day after she argued that federal mandates "tend not to work." She faces a difficult race for reelection next year, and GOP officials have been attacking the Democratic president's mandates for weeks and criticizing Kelly for not making any public comments until Thursday.
Kelly said Thursday that last year — when Donald Trump was president — states were left to fashion their own responses to the pandemic, though the federal government provided billions of dollars in aid.

For some Kansans, Kelly's statements smacked of political opportunism following the GOP's strong showing in Tuesday's elections, when they won the Virginia governor's race and nearly ousted New Jersey's Democratic governor.
"It's not surprising to see the governor backtrack on this issue," Kansas House Speaker Ron Ryckman Jr., an Olathe Republican, said in an email. "Nevertheless, we need every state leader engaged in fighting this gross federal overreach, and Republicans will welcome her participation."
Some Republicans in the GOP-controlled Legislature have discussed making it easier for people to claim medical or religious exemptions from the mandates or guaranteeing that people who are fired for refusing to get vaccinated receive unemployment benefits.
Top Republican lawmakers are having a committee look into ways for Kansas to resist Biden's mandates. It hopes to draft proposals before Thanksgiving, though outside of the federal lawsuits, it's unclear what the state can do.
Several Republicans across the nation, including Florida Gov. Ron DeSantis, have pledged to challenge the Labor Department's rule, saying it violates constitutional rights and will exacerbate current labor shortages in several industries. Some business groups, including in retail, have expressed worries on how it will affect the upcoming holiday season.
"Florida will be responding, and I think the rule's going down. I just don't think that there's an adequate basis for it, and I think you've even seen people on their side acknowledge that they don't have firm constitutional footing for this," DeSantis said.
Missouri, along with 10 other states, filed a lawsuit against Biden and his administration objecting to the vaccinate-or-test policy. West Virginia's attorney general also teamed up with six other states to sue the administration over the mandate.
Kansas is ranked in the middle of the pack for its vaccination rate, with the state reporting 53.7 percent of the total population have gotten at least one dose.
–Metro Voice staff and wire services